Killer Whale for Android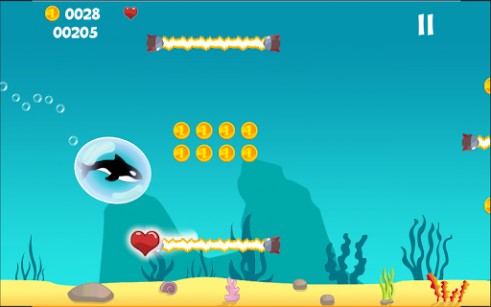 FACTS – This app has received nearly 20,000 downloads since it's launch. The video above has been viewed on YouTube over 11,000 times.
100% Free & awesome 2D platform game that is packed with all the action and adventure you would expect from any high end plat-former game. You are a killer whale swimming through the depths of the ocean. Collect coins along the way and use them to buy power-ups including: Sonic Waves, Shields, Extra Lives and more. Complete missions – Never play the same level twice, each time a new level is created providing a unique experience. For kids and adults of all ages, toddlers and up.
Have an Android Phone or tablet? Click here to download Killer Whale
Back to Portfolio
Category

Apps,

Date

12.01.2015

Client

MSP

Address

Google Play